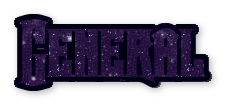 Name:
Itazuki Hara.
Age:
17 years old.
Gender:
Male.
Sexuality:
Straight.
Birthday:
11th February.
Race:
Human.
Anything Special:
Nothing special but a spot on the right arm.
Personality:
Itazuki is no special or unique in any way; he is as calm and as cheerful as many other people in the world when he doesn't have to fight. He is also a little different in terms of hiding things, he doesn't like to show the pain mentally or physically and usually keeps up his mask of happiness to make people worry less about him. This is rather a very important for Ita, as he believes the less problems people have the more peaceful their lives will become and they will be able to handle their other wordly problems on a quicker rate. His calmness is usually seen and he most of the times likes to keep this cheerful face for whereever he goes to. Besides this, he is very cautious of his environment and noticing small and slight changes taking in his surroundings to keep himself up to date of every single matter that comes across. His observant nature doesn't go too well with his cheerful face, is a statement many people express after they've known Ita for sometime. But this is how he acts.
When in a battle or in the midst of a battlefield, Ita is rather serious and more dangerous than he could ever be seen outside the battlefield. He is truly vicious and fierceful in battles and gives nothing but damage to his enemies. The reason to this is that he fights for justice and he would do anything to deal people with justice and fairness. He usually attacks the people who are haters of the peace and doesn't like peace in the world and rather crave conflicts and wars. Hence, mercy isn't shown to such people by Ita and he would do whatever it takes to bring justice to them. Such imbecile nature once again oes against his 'outside of the battlefield' personality. But all Ita knowns is justice. He believes in the art of justice and follows it with all his heart and soul.
Likes:


Peace: Ita simply adores peaceful surroundings; he every once in a while likes to sit on a clean grassy hills and take naps all day long and watch the beautiful sky. His peaceful nature is rather very amusing, but awfully disgusting for many. His deadmother had died in a conflict and hence that is why he likes peace so much.


Training: Itazuki loves to train wherever he is; the reason to this is because he's always been considered a boy with no powerful skills and he believes if he trains he may get better.


Justice and Fair Play: His motto "I fight for justice and fair play" goes very well with this. He has a very special feeling towards this justice trait and does everything that would go according to this very trait.

Dislikes:


Wars: He hates wars because he feels the world is too small for any conflicts and thinks that if wars keep on waging the world will be turned into a complete desolation ground.


Haters of Peace: Ita doesn't like people who hate the peace; in other words it is directed towards those who want conflicts and wars and will do anything to get power for themselves and always do such bad things that would hurt people.


Long Talks: He would rather enjoy a peaceful day than talk for hours and hours; he believes that enjoying peace is the only way to be good with others and your own-selves.

Motivations:
His motivation is his dead mother. He had the motivation to implicitly eliminate any idea about wars due to his dead mother that died while saying that Ita should never become one with the wars and fears. He should always strive for a better gold and a neat gold.
Fears:


The Rights: Itazuki believes that everyone should have equal rights and hence he fears that someday an evil ruler may come that would destroy the rights of the people.


Loss of Justice: Ita also believes that no matter what happens justice should be provided to everyone and fears that how the world of would be put up in a hot and moulded era of wars where no justice will be made for every single living creature.


His friends and allies: The loss of friends and allies is a great pain; he doesn't want to feel it, hence he only has gotten a handful amount of people who are close to him.

Height:
6 feet 0 inches.
Weight:
171.9 lbs.
Hair color & Style:
Blonde
Eye Color:
Golden.
Skin Tone:
Light.
Physical Appearance & Clothing:
Spoiler: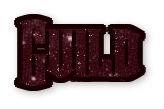 Guild/Council:
Southern Wolves.
Guild/Council Tattoo:
On his right forearm, in blue color.